State-of-the-art SEGRO park located centrally between Frankfurt and Mainz
The state-of-the-art SEGRO Park Mörfelden is located directly south of the Fraport. With its excellent location on the A 5, it offers the best connections to the entire Rhine-Main area.

In the immediate vicinity is the Frankfurt Airport, which can be reached in just a few minutes and also is the logistical hub of the region. Due to the tense parking situation, a parking deck with more than 300 parking lots will also be built. The mixed use concept provides flexible, small-scale warehouse and office spaces of 400 to 7,500 square meters.

The logistics and industrial property is being built in accordance with SEGRO's very latest energy and design standards. SEGRO Germany's architectural design is characterised by alternative materials, a clean energy footprint and an ultra modern appearance.
Specifications
Warehouse height: 
Building 1: 6.5 m lower steel trusses
Building 2 and 3: 8 m lower steel trusses
Roof: Foiled warm roof 200 mm thermal insulated according to EnEV
Windows:Aluminum windows with insulating glazing
DGNB Gold certification
Car park for 300 cars
Service area:window bands suitable for permanent workplaces, LED lighting
Warehouse floor: Reinforced concrete floor with joint-free hard aggregate spread.
Designed for maximum permitted forklift loads of 50 kN (≈5 t) overall weight and concentrated loads of racking posts of 25 kN (≈ 2,5 t) with 100 cm/30 cm/100 cm distance between columns and 15 cm x 15 cm base plates evenness
Heating (district heating): (gas fired radiant tube heaters) designed for temperatures up to 17° C (warehouse) / 20 °C (offices/social areas)
Room layout according to tenant's request
Floor cable channel (including electrical wiring, without data processing/ IT network cabling), suspended ceiling with integrated BAP lighting
Site Plan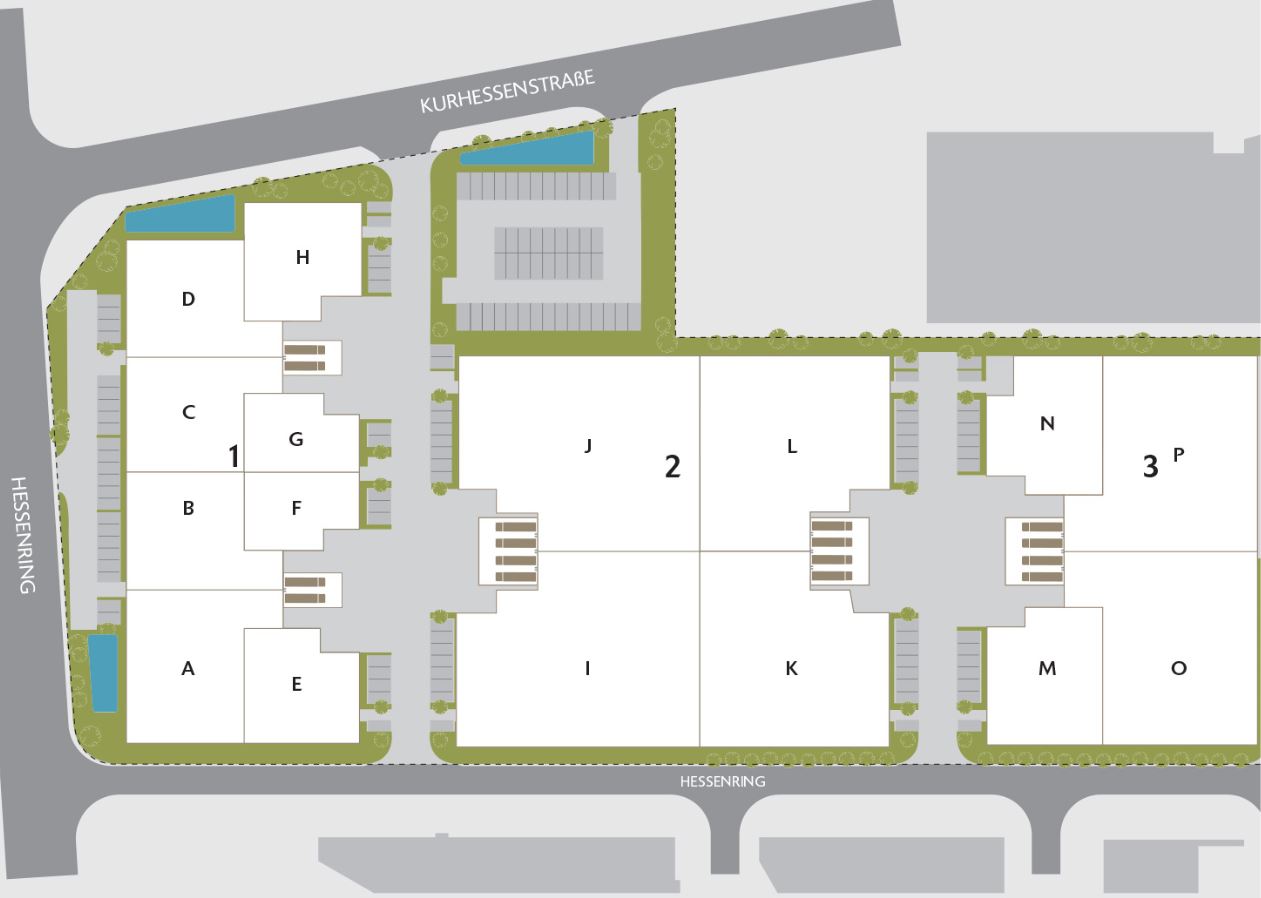 Contact