SEGRO structurally advantaged to outperform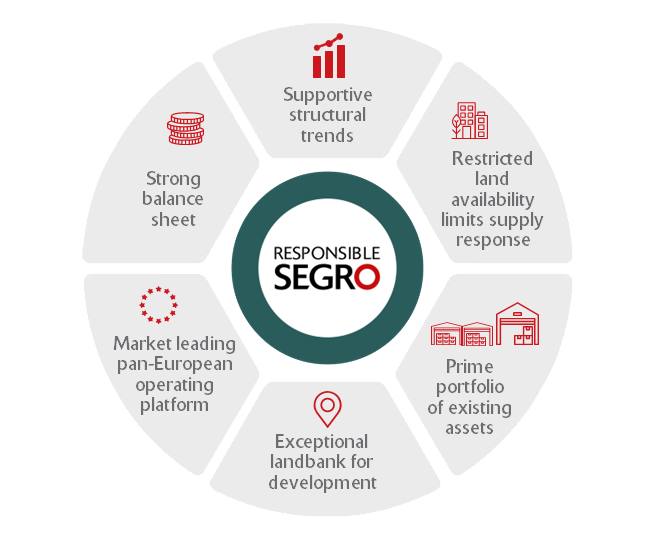 Supportive structural trends
Focused on the industrial and logistics sector where there are long-term structural trends driving occupier demand from a diverse range of sectors
Restricted land availability limits supply response
Biased towards urban warehousing where there are significant barriers to entry due to land supply and increasingly challenging planning regimes
Prime portfolio of existing assets
One of the most modern and sustainable pan-European portfolios focused on the most attractive, supply-constrained European markets.
Exceptional landbank for development
Significant levers for growth with a rare land bank – development programme has doubled the rent roll over the past five years and has the potential to do the same again
Market leading pan-European operating platform
People on the ground in each market with local knowledge and relationships. Active asset management of the portfolio to drive rental growth and unlock value.
Strong balance sheet
High liquidity and moderate leverage which provides the firepower to continue to invest in accretive growth opportunities. Low cost of debt and no near-term refinancing requirements thanks to a diverse, long-duration debt profile.
Consistently delivering strong returns