SEGRO Park Choisy-Alfortville
Recent business park of more than 8,000 m², spread over 2 buildings
20 minutes from Paris and 15 minutes from Paris Orly airport
Excellent service with immediate access to the A86 and the N6
An interesting location between Paris and Orly
In the municipalities of Alfortville and Choisy-le-Roi, the SEGRO Park Choisy-Alfortville is a business park made up of two buildings, for a total of more than 8,000 m².
Its location is particularly interesting since it is approximately 15 minutes from Paris-Orly airport, while offering excellent service, starting with immediate access to the A86 and the N6.
A pleasant workplace for employees
It is also easily accessible from Paris by public transport with RER line C and Choisy-le-Roi station. On-site employees benefit from a pleasant environment thanks to the green spaces laid out on the site, decorated with outdoor furniture and a stretch of water which borders the land to the south.
Above
Aerial view of SEGRO Park Choisy-Alfortville
Technical characteristics
Newly built business park
3 lots spread over 2 buildings
OUTSIDE
Fully enclosed site
Access by motorized gate (1 per building)
Heavy roads for maneuvering areas
Light roads for traffic and LV parking
Lighting by projectors on the facade (poles on the common road)
Tree-lined green spaces and landscaped valley
Outdoor furniture
Installation of two hives
ACTIVITIES
Free height under frame: 7.5 m
Concrete / steel structure
Concrete slab: 3 T/m²
Double skin cladding
6 dock doors with levellers, tailgate pit and dock seal, height 1.20 m, electrically operated doors (2.80 x 3.00 m)
3 level entrances (4.00 x 4.50 m)
Heating by gas unit heaters
OFFICES
painted walls
Mineral fiber suspended ceilings
Flooring: carpet tiles
Heating by gas boiler
Floor 500 kg/m² (250 kg/m² upstairs)
Weak current sockets in perimeter baseboards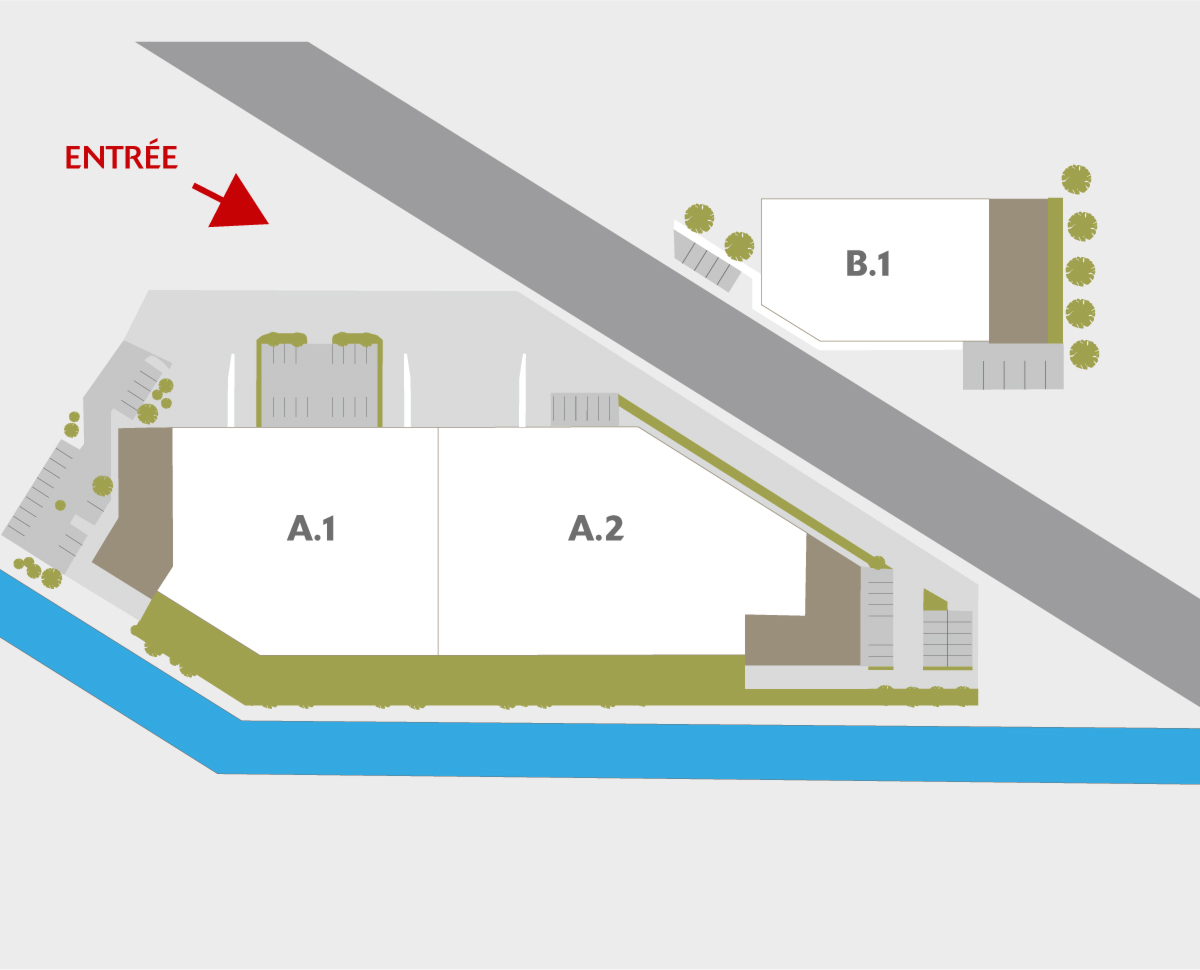 Above
2 dock doors and 1 level access to meet various logistical needs
Above
Office space on two levels and car parking