Bringing a best-in-class, sustainable industrial park to Blackhorse Lane
A planning application has now been submitted to Waltham Forest Council. On this page, you can view the consultation materials we shared with residents earlier this year.
All of the information displayed at our public events can be viewed and downloaded in the link below.
Download our exhibition boards
Above
Proposed designs for the new industrial estate looking along Blackhorse Lane
We want to transform the estate into a best-in-class sustainable industrial park.
Our plans are to: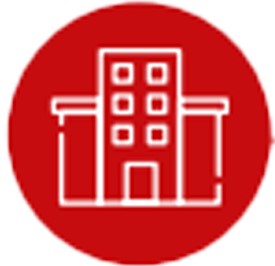 Modern industrial, business spaces
Create two new sustainable buildings, designed sensitively with a range of heights up to 15 metres.
Build up to 9 high-quality spaces, delivering 13,016 sqm of floorspace which is flexible and fit for future needs.
Support for a range of operators, from local businesses to national and global organisations.
More diverse jobs for local people

Support the delivery of up to 265 new jobs.
Create a dedicated skills and training programmes for young people and local residents.
Provide £44m Gross Value Added (GVA) per annum to London's economy.
Invest £20m in the borough through construction.

A sustainable, greener park

Target a minimum BREEAM rating of 'Excellent' – surpassing the recognised industry standard.
Create a significantly more environmentally-friendly site, with a carbon-neutral scheme which incorporates new green technology and infrastructure to reduce our carbon footprint.
Deliver public space improvements, including new trees and landscaping across the site.
Provide ecological upgrades, to enhance local biodiversity and habitats on the site and in the wider area.

Management of the park

Improve the outlook for residents, with new landscaping and planting along Blackhorse Lane to create a more welcoming and attractive entrance to the site.
Enhance the site boundaries with new greenery, especially on the eastern part of the site closest to Eden Girls' School.
Continue to act as a responsible landlord, to ensure all our tenants abide by the highest safety and work practices.

A high-quality, local design

Our plans have sought to celebrate the local architecture of Blackhorse Lane and its rich industrial heritage.
We have developed a strong brick design, taking inspiration from the Grade II listed Wetlands Pumping Station.
Although the building heights are still being finalised, the taller elements will be focused along Blackhorse Lane. Building heights will fall as they get closer to the river, with the industrial spaces having a maximum height of 13 metres.
We're also proposing to improve the local streetscape, creating a more attractive entrance to the estate.
*London Communications Agency (LCA) are our community engagement specialists and are supporting us on our community consultation for this project.
As part of this, LCA will be the controller of your personal information. For more information on how LCA will use your personal information, please visit their privacy policy or call on 0800 307 7495