Energy-efficient and modern SEGRO Park in close vicinity to Stuttgart
SEGRO Park Sachsenheim has been built in a premium location at the A 81 close to Stuttgart on a land plot of 42,000 square meters. The park offers almost 14,000 square meters state-of-the-art, flexible and innovative warehouse and office space that is specifically attractive for production and logistics companies.
SEGRO Germany's architectural design is characterised by alternative materials, a clean energy footprint and an ultra modern appearance.
Specifications
Warehouse height: 6 m clear height
Roof: Sheet insulated roof with 200 mm heat insulation according to valid EnEV
Windows: Synthetic windows with insulated glazing
Warehouse floor: Reinforced concrete floor with joint-free hard aggregate spread. Designed for maximum permitted forklift loads of 50 kN (≈5 t) overall weight and concentrated loads of racking posts of 25 kN (≈ 2,5 t) with 100 cm/30 cm/100 cm distance between columns and 15 cm x 15 cm base plates evenness
Heating: Radiant tube heaters, designed for room temperatures up to 17° C (warehouse) / 20° C (offices/social rooms)
Service area: Strip windows, suitable for permanent workplaces, LED lighting
Site Plan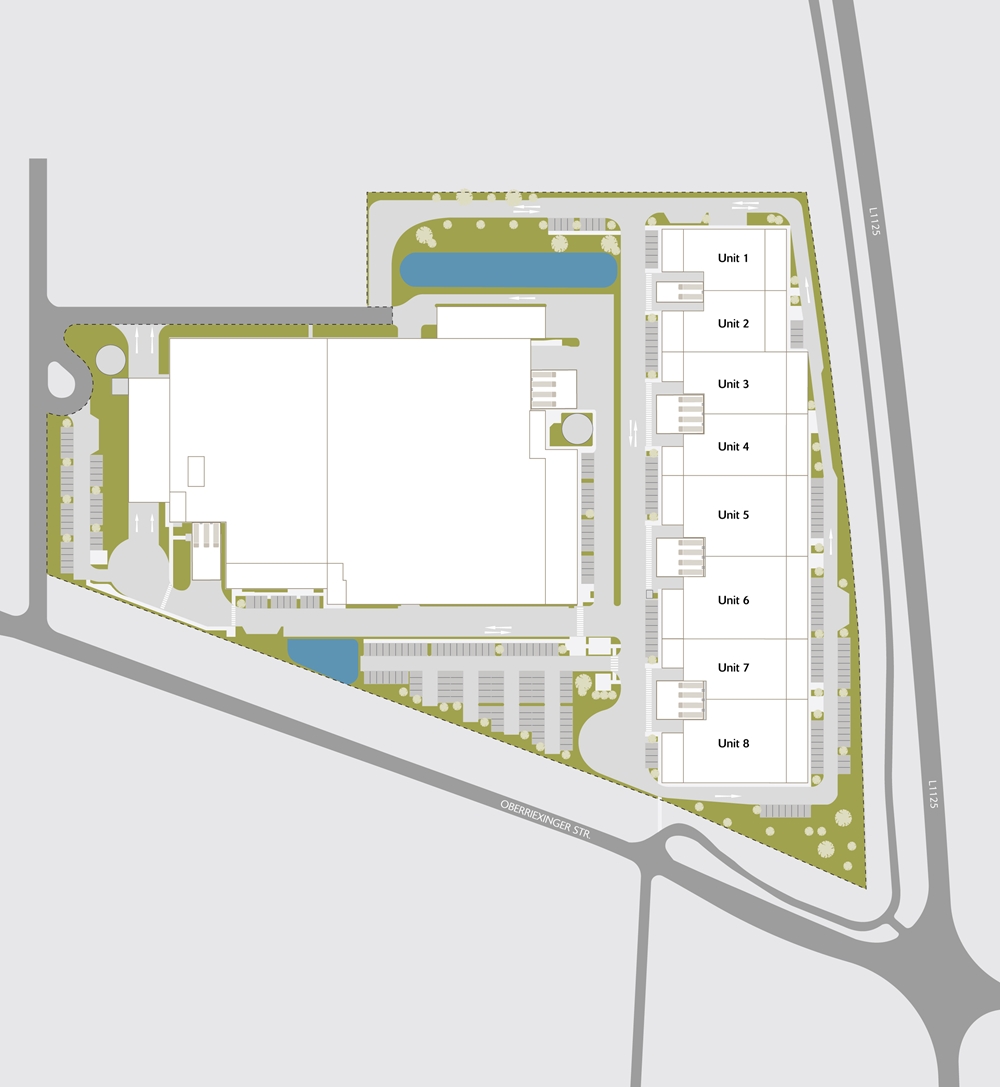 Contact