SEGRO Park Düsseldorf City
Flexible and modern light industrial units
SEGRO Park Düsseldorf City is a figurehead for the successful revitalization of a traditional location. The former Hein Lehmann site has been gradually converted into a modern, inner-city light industrial park, in part while retaining historical building elements and facades. The completely renovated industrial monument thus successfully combines tradition and modernity and sets new standards for inner-city commercial operations.
A healthy ecosystem is also important to us. Therefore, we have set up beehives, insect hotels and nesting caves for domestic birds in our park, as well as meadow areas with bee-friendly flowers and trees. Together with seating in the green, this contributes to an increased well-being of our customers in their work environment.
The flexible and small-scale rental units enable our customers to grow flexibly at the location: Adjacent units can be easily combined to form larger areas if they are available. The modern equipment also includes charging stations for electric cars. SEGRO CityPark Düsseldorf is in close proximity to the city centre and offers excellent connections.
The location is ideally suited for last mile solutions, city logistics and light industrial companies.
Specifications
Warehouse height: 6.50 m clear height
Roof: Sheet insulated roof according to valid EnEV
Windows: aluminium windows with double glazing
Loading doors: ground-floor loading doors (approx. w 3.00 m x h 4.30 m), partly combined with loading ramps & doors
Warehouse floor: Reinforced concrete floor with joint- free hard aggregate spread. Designed for maximum permitted forklift loads of 50 kN (≈5 t)
Lighting warehouse: T5 linear luminaires, 200 lux
Service area: window bands, suitable for permanent workplaces, linear lighting
Green infrastructure: charging stations for electric vehicles
Biodiversity: Beehives, bird nesting holes and insect hotels
Wellbeing: seating areas in green surroundings
DGNB Gold certified
Site Plan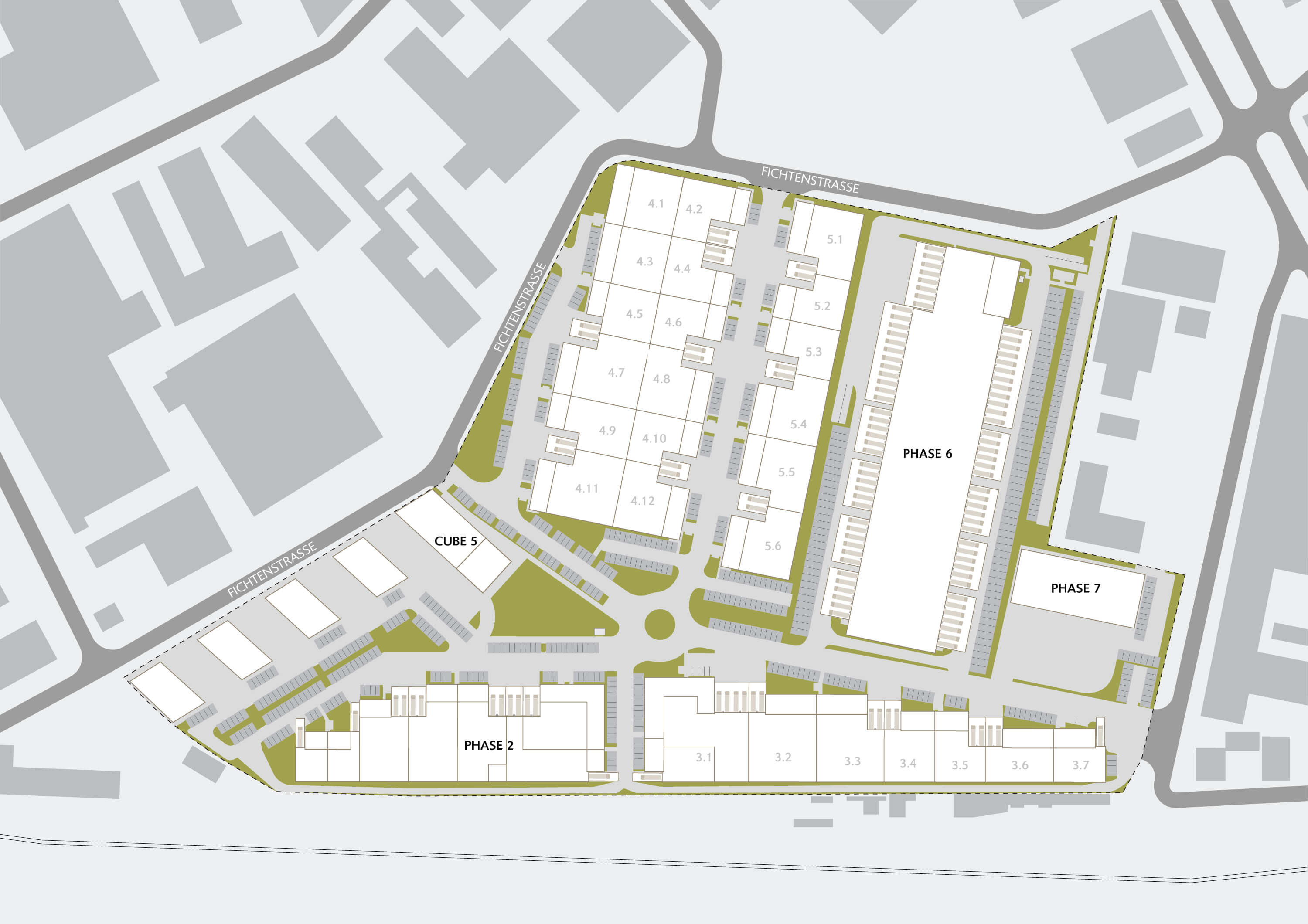 Contact