SEGRO Logistics Park Bischofsheim
State-of-the-art logistics park located centrally between Frankfurt and Mainz
With its excellent location between Frankfurt and Mainz, nearby the B 43 and the A 60, the state-of-the-art SEGRO Logistics Park Bischofsheim offers excellent connections throughout the Rhine-Main area.
The Mainz metropolitan area is in close proximity to Frankfurt Airport, which serves as a regional logistics hub, can be reached in a matter of minutes. The Opel headquarters for automobile production is also in the immediate vicinity.
SEGRO Germany's architectural design is characterised by alternative materials, a clean energy footprint and an ultra modern appearance.
Excellent transport links with B 43 and A 60 in the direct vicinity
First-time occupancy in new SEGRO architectural design
Economically powerful region in the heart of the Rhine-Main area with numerous plants and production facilities located nearby
High-quality and sustainable construction in accordance with DNGB gold certificate.
Specifications
Warehouse height: 12m lower steel trusses
Roof: Foiled warm roof thermal insulated according to EnEV
Windows: Aluminum windows with insulating glazing
Doors: ground-level sectional doors (approx. w 3.00 m x h 4.30 m), partly combined with ramp accesses
Warehouse floor: steel fibre concrete nearly jointless, designed for forklift traf c up to 5 t/m2
Heating (district heating) for temperatures up to 17° C (warehouse) / 20 °C (offices/social areas)
Illumination: LED
Site Plan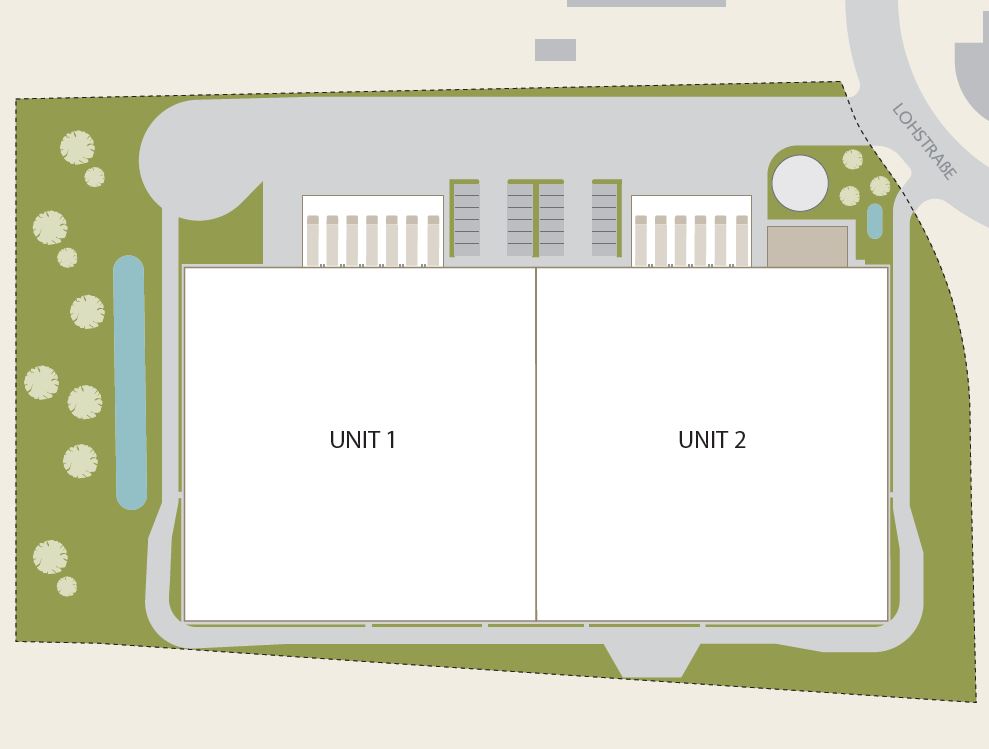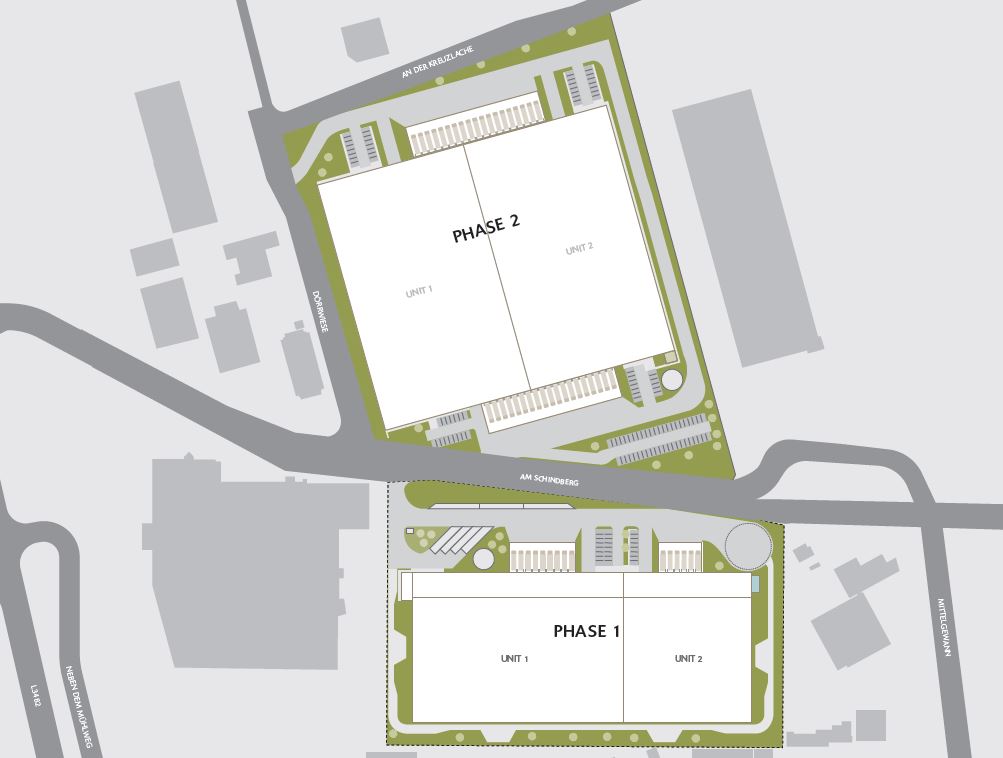 Contact