SEGRO Logistics Centre Munich Daglfing
Modern logistics space in an urban location
The modern SEGRO Logistics Centre Munich-Daglfing is perfectly situated in an urban location offering direct access to the A 94 via the Munich-Daglfing junction.
The location guarantees the best connections to the Munich region and is ideal for last-mile logistics. 
Nearby Munich Airport is considered a logistics hub and a gateway to global growth markets.
The logistics and industrial property is being built in accordance with SEGRO's very latest energy and design standards.
SEGRO Germany's architectural language is characterised by alternative materials, a clean energy footprint and an ultra modern appearance.
Specifications
Warehouse height: 5 m lower truss (ground floor and 1st floor)
Warm roof with extensive roof greening, insulation according to valid EnEV
Aluminium windows with insulated glazing
1 sectional door (4.0 m w x 4.50 m h), for ground-level access, 10 loading doors
Reinforced concrete floor, designed for maximum permitted forklift loads of 100 kN (≈ 10 t)
Heating: underfloor heating on ground floor, air heater on 1st floor
LED lighting
103 car parking spaces
60 Sprinter parking spaces
Rooms divided according to tenant's wishes
Windowsill cable ducting (including electrical cabling, without data processing/IT cabling)
Suspended ceiling with integrated workstation lighting
External sunlight protection
Site Plan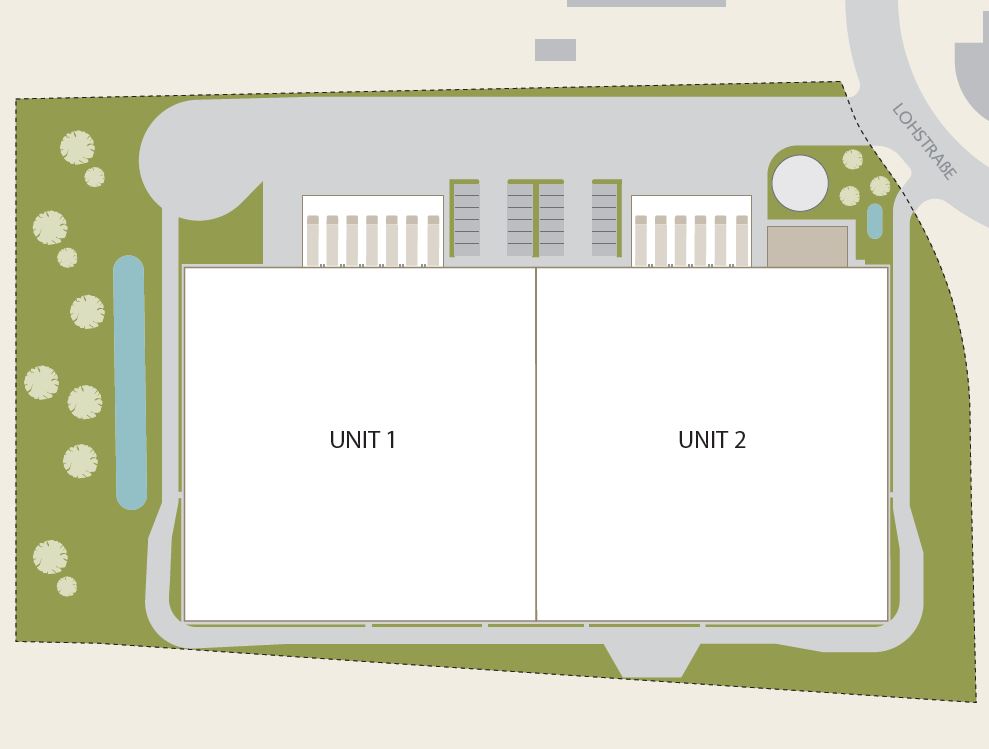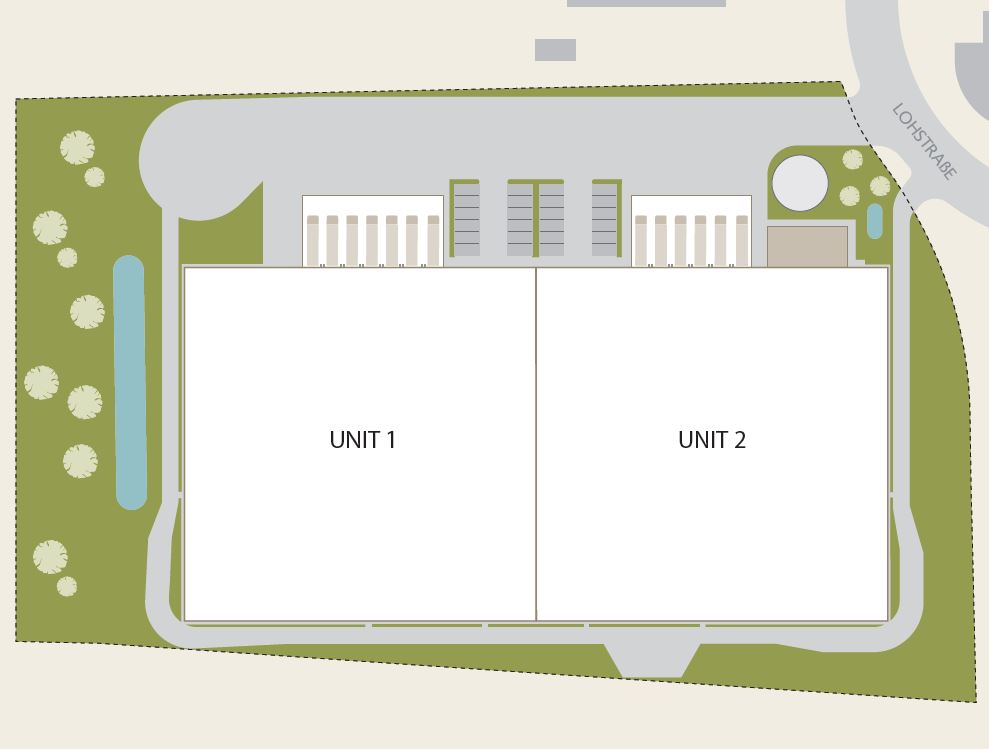 Contact