SEGRO Logistics Centre Krefeld II
State-of-the-art logistics centre in a prime location
SEGRO Logistics Centre Krefeld II is located centrally between Rotterdam and the Ruhr area and is an ideal base for the delivery and distribution of goods to a a region with more than 12 million consumers.
The location is directly at the B 9 and offers very good motorway connections between Germany and The Netherlands. In addition to the immediate access to one of the major road networks in Europe the location benefits from the short distance to motorway junction Krefeld-Fichtenhain (A 44). Both Düsseldorf Airport and Düsseldorf trade fair are only 12 km away.
The state-of-the-art property has been built directly next to the the existing SEGRO Logistics Park Krefeld-Süd and is located directly behind the new SEGRO construction for Expeditors. Overall, SEGRO has a total logistics space of more than 220,000 square meters in Krefeld.
Among the renowned tenants on site are the globally active logistics service providers DSV and Expeditors as well as the sporting goods manufacturer ASICS.
Specification
Warehouse height: 10.5 m clear height
Roof: Sheet insulated roof with heat insulation according to valid EnEV
Windows: with insulated glazing
Doors: 1 ground-level sectional door (w 4.0 m x h 4.5 m), 3 ramp accesses
Warehouse floor: Steel-fibre reinforced concrete floor, designed for maximum permitted forklift loads of 50 kN (≈5 t)
Heating: Gas-fired radiant heaters
Illumination: LED
Suitable for WGK substances (German Water Hazard Classification)
Space divided according to tenants' wishes
Windowsill cable ducting (incl. electric cabling without data processing/IT cabling)
Suspended ceiling with integrated illumination
External sunlight protection
Site Plan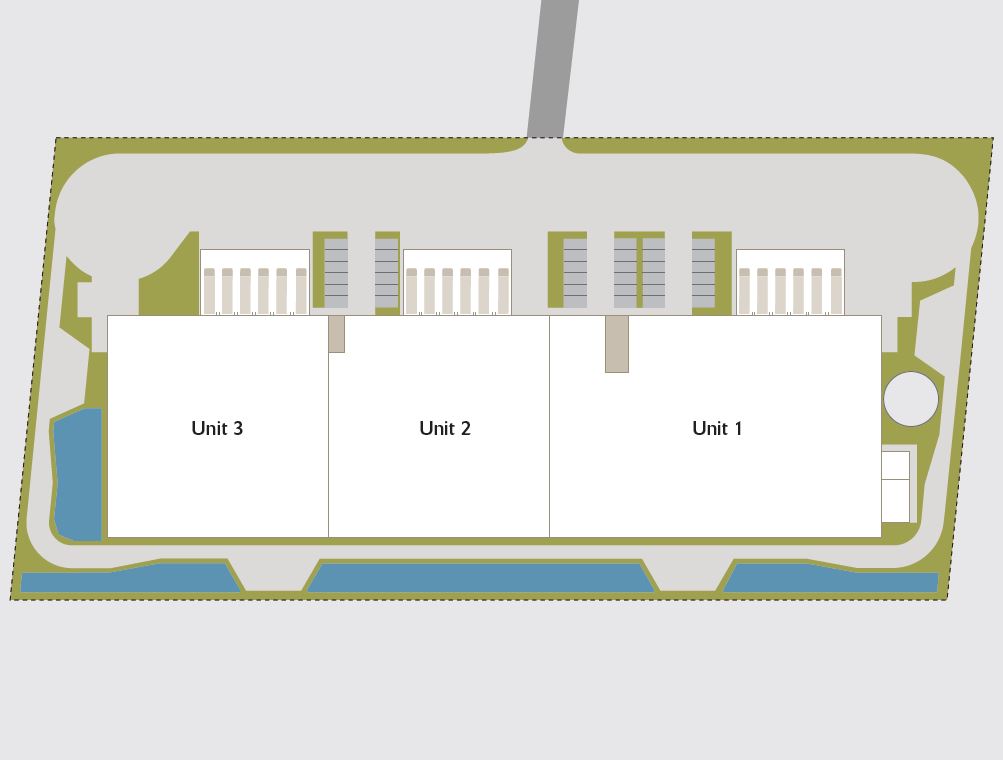 Contact