At a glance
minutes drive to Coventry city centre
SEGRO Park Coventry's 215 acres has outline planning permission for 3.7 million sq ft of industrial and logistics space. Your building will be just that: yours. We work with you to configure it to suit your needs. There are also two units already under construction of 140,000 sq ft and 220,000 sq ft available to let.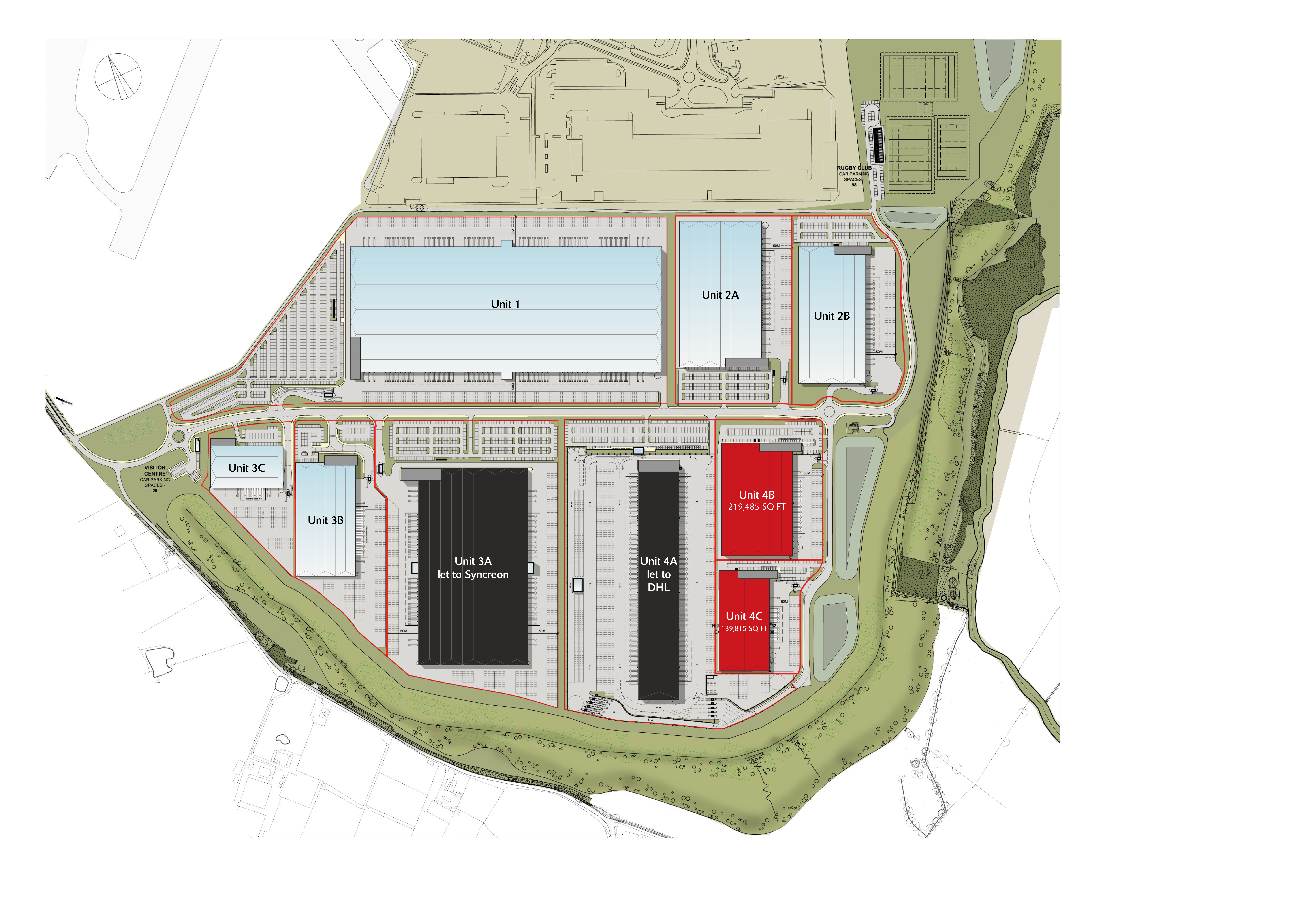 Example Layout Master Plan
In our impatient world, we want everything now. On demand. On time. Every time. Manufacturers and logistics companies are the everyday heroes making 'now' possible, from just-in-time assembly line workers to schedulers, packers and drivers.
We are creating SEGRO Park Coventry to help businesses thrive in the Age of Now. A gateway to markets, suppliers, skilled workers, all minutes from major motorways. If timeliness is the heartbeat of your business, SEGRO Park Coventry puts you in the right place at the right time to satisfy our impatient, demanding world. 
image
Unit 4B
Unit 4B features a 208,675 sq ft warehouse with 10,590 sq of office accommodation.
image
Unit 4C
Unit 4C features a 131,500 sq ft warehouse with 8,095 sq of office accommodation.
Key Scheme Specification
image
Built Space
215 acre development site for up to 3.7 million sq ft on a private estate with 24-hr security / management which is accessed via new road junction off the A45.
image
Sustainability
SEGRO Park Coventry is targeting BREEAM 'Excellent', EPC 'A' and will feature translucent panels to warehouse walls and roof providing natural daylight, electric car charging points, photovoltaic panels and LED lighting.
Example accommodation breakdown
All areas are approximate and estimated on a gross external basis.
| | | | | | | | | |
| --- | --- | --- | --- | --- | --- | --- | --- | --- |
|   |   | Unit 1  | Unit 2A | Unit 2B | Unit 3A  | Unit 3B | Unit 4B | Unit 4C |
| Warehouse  | sq ft  | 1,048,620 | 302.555 | 233,330 | 697,615 | 236,465 | 208,675 | 131,500 |
|   | sq m  | 97,421 | 28,108 | 21,677 | 64,810 | 21,968 | 19,387 | 12,217 |
| Offices  | sq ft  | 33,325 | 19,815 | 11,215 | 23,670 | 11,635 | 10,590 | 8,095 |
|   | sq m  | 3,096 | 1,841 | 1,042 | 2,199 | 1,081 | 984 | 752 |
| Gatehouse | sq ft  |   |   |   |   |   | 220 | 220 |
|   | sq m  |   |   |   |   |   | 20 | 20 |
| Plot Area  | acres  | 47 | 14 | 13 | 33 | 12 | 10 | 3 |
|   | ha | 19 | 6 | 5 | 3 | 5 | 4 | 3 |
|   |   |   |   |   |   |   |   |   |
| Total  | sq ft | 1,081,965 | 322,270 | 244,545 | 721,285 | 248,100 | 219,485 | 139,815 |
|   | sq m | 100,517 | 29,949 | 22,719 | 67,009 | 23,049 | 20,391 | 12,989 |