SEGRO Park Coventry is under construction and will deliver up to 3.7m sq ft of new industrial and logistics space to the south of Coventry Airport.

The scheme has planning permission for 3.7m sq ft of manufacturing (B2) and warehouse (B8) employment space. Local occupiers include Jaguar Land Rover, UK Battery Industrialisation Centre, Sytner Group, Parcel Force and Kuehne & Nagel.

The private estate, where buildings will be designed and constructed to the highest sustainable standards, will benefit from being surrounded by a newly created 235 acre community park.

Construction of the main site infrastructure, including a new access road to the A45, internal estate roads, drainage and utilities, started in January 2020.

Early occupier interest is sought on a leasehold and freehold basis.
Get in touch about SEGRO Park Coventry 
Community Park
image
How are we giving back to the community
Our strategy sets out our plan for our new, high quality, fully inclusive Community Park. It will be constructed alongside the Gateway South strategic employment proposal.
image
Why are we creating a park?
To provide a substantial parkland setting for our new strategic employment site.
image
What type of park do we want to create?
We will create a park that the community can be proud of, feel safe in and want to use.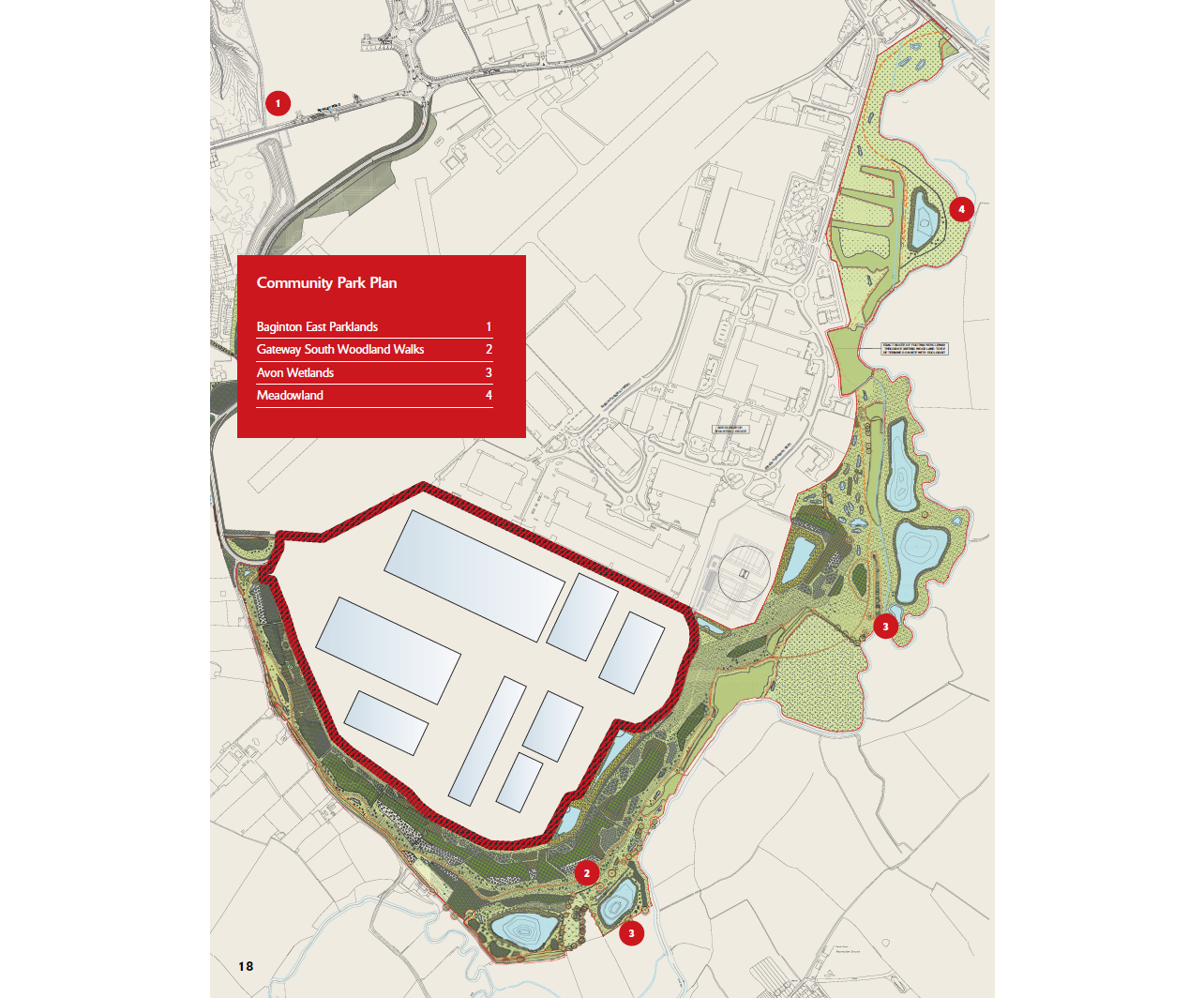 Our community
Developing training and employment opportunities
We work hard to make sure that our buildings and estates, which are often situated in or close to residential areas, are valued by the local community, in particular as local employment hubs.
Careers
Working with our customers to support our local economies
We use our convening power to bring together our customers, neighbourhood contractors and suppliers, local authority partners and community groups.
Communities
Improving the local environment, beyond our spaces
We are committed to identifying and investing in projects aimed at enhancing the space around our buildings.
Responsible SEGRO