SEGRO Logistics Centre Venray
High-quality industrial warehouse development
SEGRO Logistics Centre Venray is a prime 73.000 sq m site with the possibility to create multi-tenant and single tenant solutions. It combines innovation, proven expertise and customer support with grade A industrial facilities that will be BREEAM certified. The high-quality building design and landscaping ensure the reduction of the carbon footprint and of energy costs for our customers.
The distinguishing feature of SEGRO Logistics Centre Venray is the excellent multi-modal connectivity. It is directly linked to motorway A 73 to Nijmegen, Maastricht and Aachen and the A 67 to
Eindhoven, Tilburg, Rotterdam, Antwerp and the total Ruhr metropolitan area, offering access to 55 million consumers within a range of 200 km. Seaports, barge and rail terminals are in close proximity. For example, two important rail terminals are situated in Venlo and the third and largest inland rail terminal of the Netherlands is being developed there. The airports of Maastricht, Aachen, Eindhoven, Weeze and Düsseldorf can be reached within short drives.
SEGRO Logistics Park Venray is perfectly positioned in the Northern Limburg region, one of the larger logistics hotspots of the Benelux, with a specific focus on distribution and light manufacturing.
With its excellent multi-modal connections, SEGRO Logistics Centre Venray is best placed to meet the demands of today´s logistics businesses.
Warehouse
ree height: 12.4 m
Max. stack height: 12.2 m
Free height under mezzanine floor: 4.8 m
Floor load warehouse: 50 kN/sqm
Floor load mezzanine: 10 kN/sqm
Dock doors warehouse A: 20
Ground level doors warehouse A: 2
Dock doors Warehouse B: 20
Ground level doors warehouse B: 2
Sprinkler tank, pump room, bicycle garage, transformation stations
Car parking spaces: 264
Truck parking spaces: 12
Site plan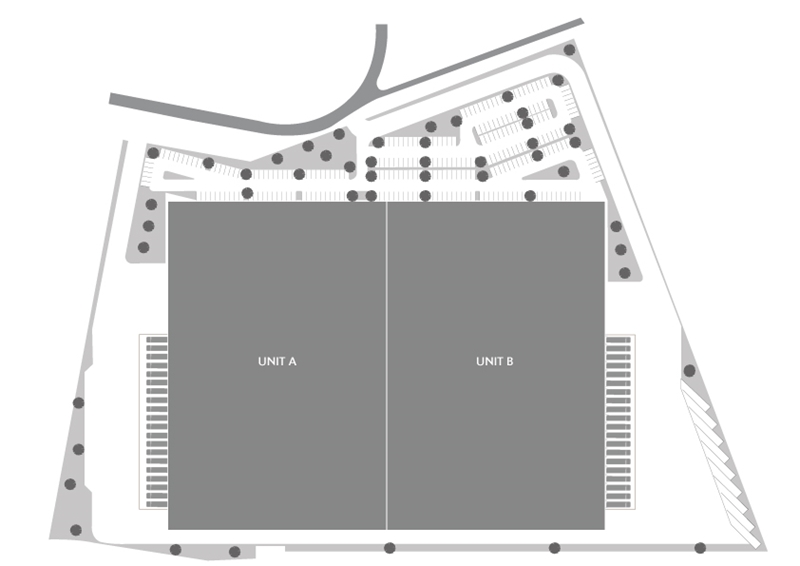 Contact