SEGRO Logistics Centre Hoofddorp
Modern SEGRO Logistics Centre nearby the Airport
Flexible crossdock facilities for larger or smaller businesses
Modern SEGRO Logistics Centre
Flexible site with the possibility to create multi tenant and single tenant solutions. A la carte sustainability package. TAPA ready. The units have been especially designed for airport related value added logistics.
Outstanding accessibility
Direct connection to the A4 to Amsterdam/The Hague/Rotterdam, the A5 to the Port of Amsterdam and train terminal. The N201 provides under 10 minutes access to the platform at Amsterdam airport Schiphol.
Key Location
Combining 1.6 million ton of cargo from Amsterdam Airport Schiphol with 322 destinations.
Warehouse
Maximum ground floor load 30 kN/sq m
4 manually controlled overhead doors at ground level
Heating via radiation panels connected to central heating installation
Illumination via TL light lines, illumination level approximately 150 lux
Maximum floor load 30 kN/sq m
12 electrically controlled overhead doors with electrically controlled dock levellers
Heating via air heaters connected to central heating installation
Illumination via light lines, illumination level approximately 175 lux
Offices
Heating via radiators connected to central heating installation
Mechanical ventilation
Decentralized cooling installations with built-in cassettes in ceiling
Illumination via built-in TL fittings, illumination level approximately 400 lux
Site plan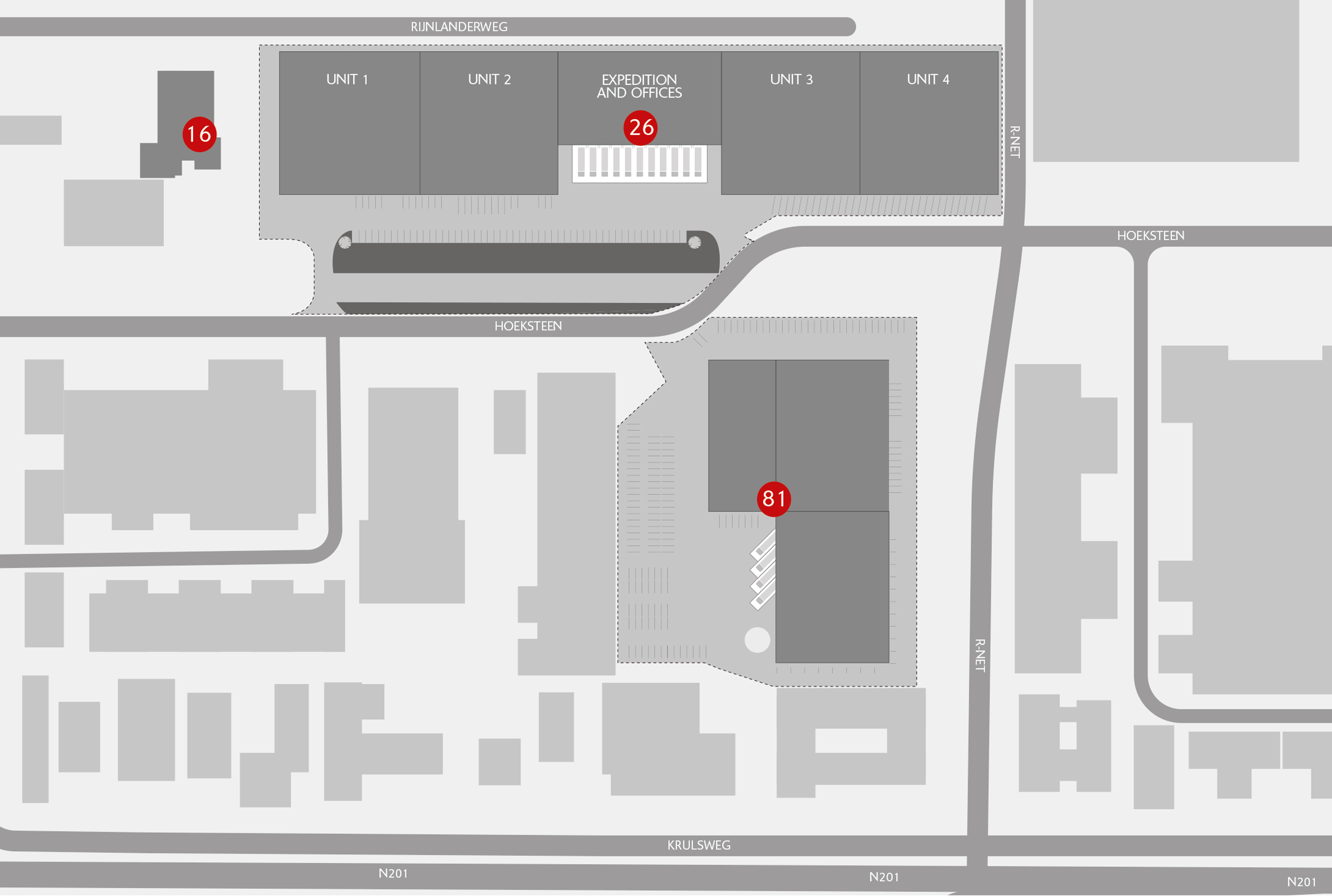 Contact