SEGRO Logistics Park Leipzig Airport
State-of-the-art warehouse and office space in modern SEGRO architecture
SEGRO Logistics Park Leipzig Airport is located at Eichenallee in Kabelsketal and is characterized by its direct proximity to Leipzig/Halle Airport. Located directly on the B 6, there is also an excellent connection via the
A 9 and A 14 motorways in the direction of Dresden, Halle and Kassel.
The logistics park has a total rental area of more than 200,000 square meters which is fully leased. 
Whether production, logistics or light industrial companies - the Logistics Park Leipzig Airport offers the optimal framework for your individual needs thanks to its high flexibility and optimal space efficiency.
Specifications
Warehouse height: 10 m (clear height) or higher
Floor levelness: In accordance with DIN 18202, Table 3, Line 4
Floor load: 50 kN/sq m
Lighting: LED fittings
Level of illumination in storage area: 200 lux, Level of ilumination in the picking area: 250 lux
Heating: Warehouse heating min. 12° C, offices 21° C
Fire protection: ESFR sprinkler system
Offices and social areas: Premium furnishings
Parking spaces: Sufficient HGV and car parking spaces
Further options: A wide range of further equipment options on request
Site Plan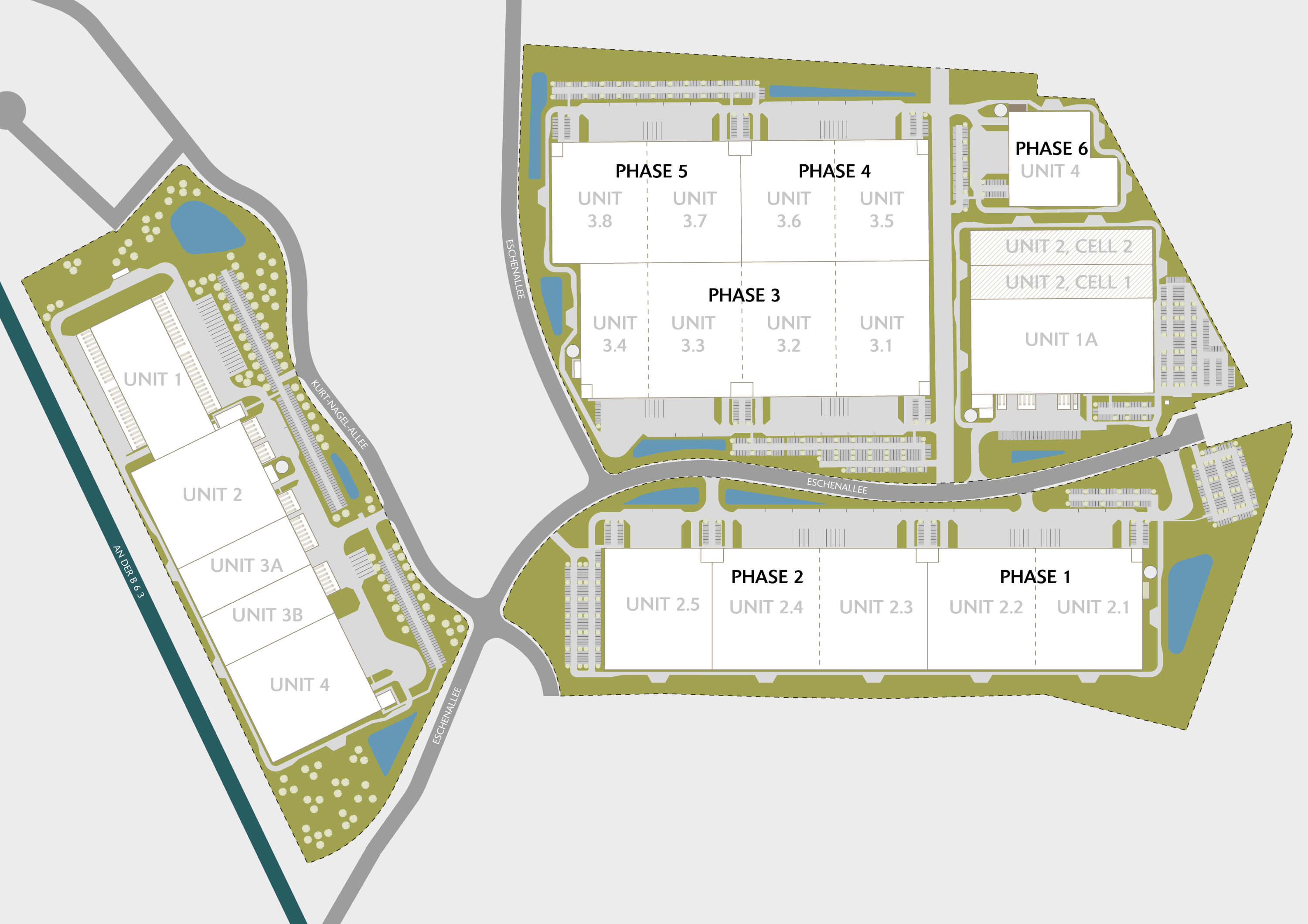 Contact