SEGRO Logistics Centre Munich Airport
Modern commercial and logistics spaces directly at Munich Airport
The state-of-the-art SEGRO Logistics Centre Munich Airport with its excellent location on the A 92 offers best connections to the Munich region, one of the economically most successful regions throughout Europe.
In the immediate vicinity is the Munich Airport, which is presumed to be a logistical hub and a gate to the worldwide growth markets. The logistics and industrial property are being built in accordance with SEGRO's very latest energy and design standards.
SEGRO Germany GmbH's architectural language is characterized by alternative materials, a clean energy footprint and an ultra-modern appearance.
Specification
Warehouse height: 10 m lower truss
Sheet insulated roof with insulation in accordance with valid EnEV
Windows with insulated glazing
Sectional door (4.0 m w x 4.50 m h), for ground-level access, 13 loading doors
Reinforced concrete floor, joint-free. Designed for maximum permitted forklift loads of 50 kN (≈ 5 t)
Heating: gas-fired radiant tube heaters
LED lighting
Heating (district heating): designed for room temperatures up to 17° C (warehouse) / 20° C (offices/social rooms)
Rooms divided according to tenant's wishes
Windowsill cable ducting (including electrical cabling, without data processing/IT cabling
Suspended ceiling with integrated workstation lighting
External sunlight protection
Site Plan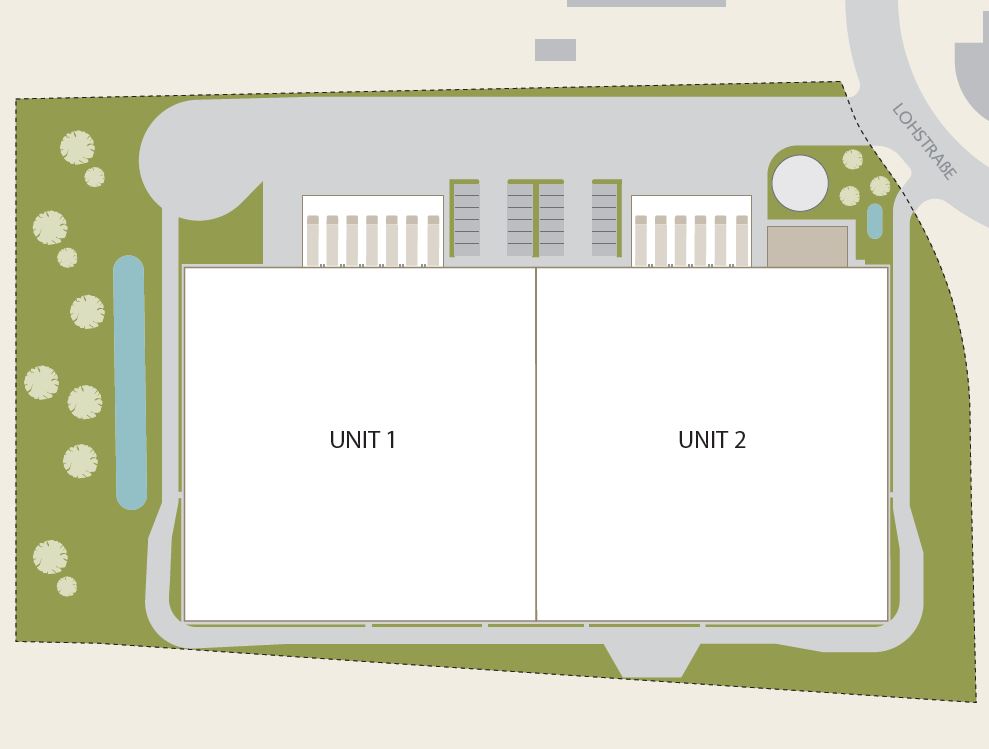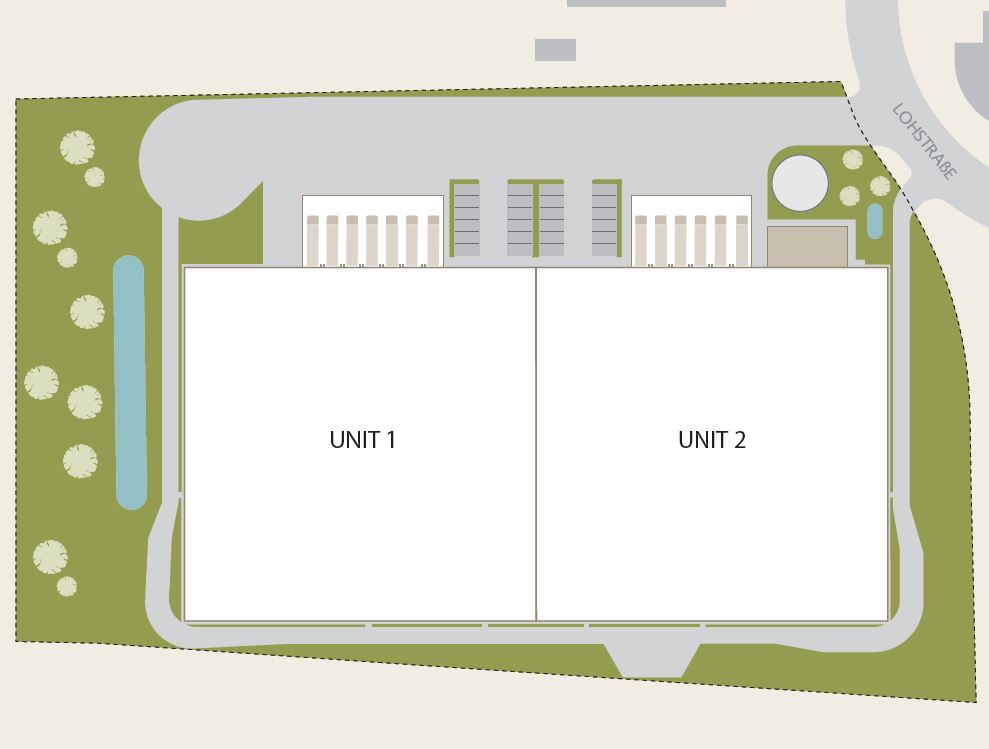 Contact