SEGRO is a European property company listed on the London Stock Exchange and the Paris Stock Exchange and listed among the top 100 market capitalizations of the FTSE 100 index. SEGRO owns or manages a portfolio of 8.8 million m² for a value of 19.3 billion euros and operates in the UK, France and six other European countries.
Since 1920, SEGRO has been creating real estate solutions for logistics, urban distribution and activity, enabling it to meet the needs of its customers across the entire supply chain, whatever the sector of activity and the size of the company. 
Our business revolves around 3 approaches: acquisition, management and development.
The acquisition is an immediate development lever, allowing us to confirm our presence in France as a long-term investor and to diversify our assets to better meet the needs of our customers.
It is through the rental management of our sites that we provide a follow-up and advice service to our customers. Our dedicated teams maintain a close relationship with our user customers, to ensure the maintenance of the premises or provide advice (legal, financial, practical) allowing them to optimize their activity and their growth.
In order to adapt our offer to the needs of the market, we are particularly active in terms of development: our portfolio of assets is made up of sites recently built or having benefited from a renovation. For several years, the vast majority of our developed buildings are the result of the requalification of a former industrial site, allowing us to be part of a sustainable and responsible approach.
SEGRO is committed to making societal and environmental issues the heart of its strategy. "Responsible SEGRO" revolves around three long-term priorities aimed at bringing about lasting and positive change: achieving a low carbon footprint by 2030, investing in local communities and the environment, and finally cultivating talents .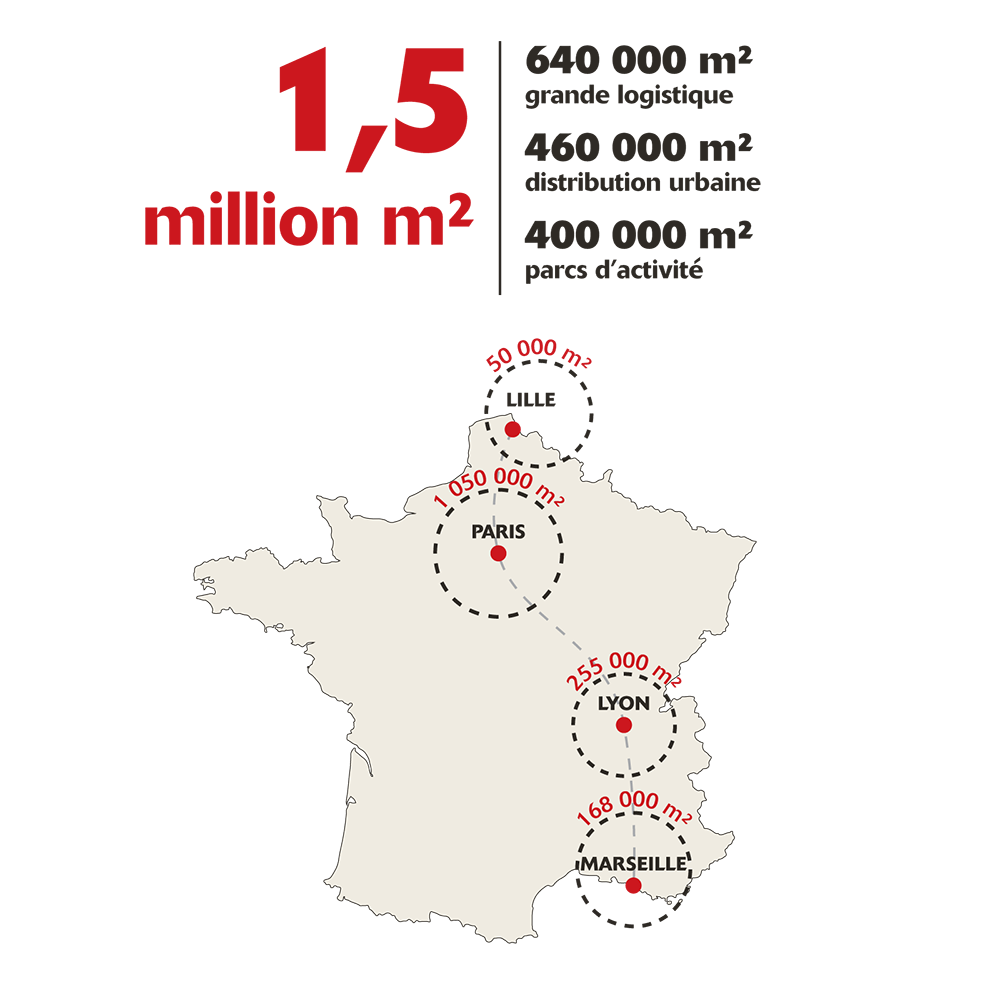 SEGRO plc, first named "The Slough Trading Company Ltd" was born in 1920 at the end of the 1st World War in Slough, in the region of London in the United Kingdom.
SEGRO France, a subsidiary of the group, was created in 1972. Initially focused on large storage warehouses, we completed our portfolio with the acquisition and development of sites dedicated to urban distribution and business parks, business history of the SEGRO group.
In France, SEGRO owns, develops or manages a portfolio of 1.5 million m². Composed of platforms dedicated to urban distribution and large logistics as well as state-of-the-art business parks, SEGRO assets are located in urban areas and close to transport routes, in the four main backbone markets, which are Lille, Paris, Lyons and Marseilles.
Today, our development is characterized by a reinforced presence in urban areas in order to cover the entire supply chain and meet the changing needs of our customers.